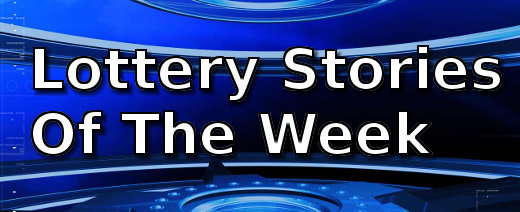 Incredible lottery wins this week include a woman who does not consider herself lucky winning a $90 million jackpot, and another woman whose win proved that the number 13 is not always unlucky.  Yet another woman shares her second major jackpot with family and friends, like she did the first time.
A lorry driver retires a bit earlier than planned after winning a million pounds, and a pizzeria owner comes into a whole lot of dough via the same Euromillions draw.
Last Chance: Get Tickets For The €2.2 Billion Christmas Draw
Yes, it's that time of year again – not just the time when Santa stops by, although that's pretty important too – but the time when Spain goes plain insane over their annual Christmas lottery draw. Known outside Spain generally as just 'El Gordo', the Christmas draw is the one with the prize pool of over €2 Billion. It pays out a ridiculous number of prizes included 180 jackpots!
Pizzeria Owner Wins A Lot Of Dough
We feel great when we hear of retirees winning huge amounts to see them through their sunset years.  But it is also inspiring to hear of winners who are young enough to fully enjoy their new fortunes.  Such is the case with 20-year old restaurant owner Michael Marshal who won £1 million in the EuroMillions Mega Friday draw on Friday night.  To top it off, part of the prize is an exclusive trip to Australia, where he plans to holiday with his girlfriend for two weeks.
Driver Retires After Winning £1M In EuroMillions
It's always good to hear of ordinary people winning lottery jackpots; it is consolation for many of us who have yet to win knowing the winner can really use the money.  One such winner is a lorry driver from Dundee who just scooped £1m in EuroMillions lottery.
Washington Couple Wins $90M Powerball Jackpot
The saying "You'll never know for sure till you try" should apply to Lisa Quam.  She says she thinks she is not a lucky person, yet when she bought her first Powerball ticket at the suggestion of a clerk , she won big – a huge $90 million jackpot prize.
Lottery Win Proves Number 13 Is Not Always Unlucky
There are many superstitions about the number thirteen.  Usha Mehta insisted on going to see their doctor on Thursday the 13th, even if her very superstitious husband did not really want to go.  Her husband's fears proved to be unfounded as the doctor gave them good news.  But that is not the end of their luck that day.
Family And Friends To Share Winner's Prize – Again!
A woman in Addison has just scored her second big win in the lottery.  Rosaura Macias won $300,000 from the Lucky Day Lotto this time around, and just like before, she intends to share her prize with family and friends.