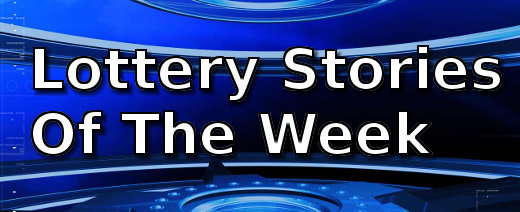 A lucky bin man carried bags of toys for a change as he delivered Christmas gifts to children at the Lagan Village Youth & Community Centre.   An Illinois man won $2 million just days shy of his 60th birthday.
Angela and Brian Feiring of Oregon not only won the lottery, they set Salem, Oregon record for the biggest MegaBucks win at $6.8 million!
Lucky Bin Man Plays Santa Claus
This early lots of kids have already tasted a bit of Christmas cheer as a lottery-winning bin man helped distribute gifts to 120 of them at the Lagan Village Youth & Community Centre.

Man Receives $2 Million Prize On His Birthday
Gurnee resident Dave Martinez has made a trip many of us aspire for.  On his 60th birthday on the 21st of November, he took a trip to the offices of the Illinois Lottery to claim a $2 million instant ticket prize.
The Feirings Win $6.8 Million MegaBucks Jackpot
Angela and Brian Feiring bought lotto tickets for the same reasons most of us do – hoping to win big bucks.  The pair always made it a point to buy quick picks, perhaps knowing that the odds remain the same whatever number combination you choose.  But more than just winning a big jackpot, the happy couple have made Salem, Oregon history.