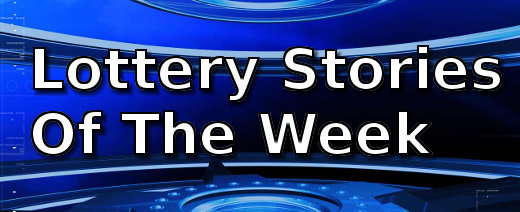 This weeks feel-good stories of lottery winners includes that of a hard-up steel fitter who won a quarter million pounds and a Canadian school janitor who is set to retire after winning a $60 million lottery prize.
A New Zealand man who purposely buys multiple lotto entries with the same number combinations won 12 shares of a 2nd division prize to pocket more than $100,000. A man and his wife thinks a €209,241 win is too much for them so they are sharing it with family and friends.
Steel Fitter Wins £250,000 Euromillions Prize
Single dad Andrew Nabb, who has been in and out of work for the past 12 months, bought a lucky dip EuroMillions ticket from a local shop and promptly forgot about it. But he received very good news when he remembered the ticket and had it checked.
School Janitor Posts $60 Million Lotto Max Win
Working as a school janitor is not easy. It's a good thing that 55-year old Carl Villeneuve no longer has to work, and he has the lottery to thank for it.
Lotto Winner Will Share €209,241 Win With Family & Friends
The Christmas season has just passed but a Limerick man who collected a €209,241 has decided with his wife to share the blessings with family and friends. This makes him an out of season Santa of sorts.

NZ Man's 12 Tickets Win 2nd Division Prizes
This guy from New Zealand has a curious way of playing the lottery. While some people join syndicates to increase their chances of winning, this Nelson lottery player plays the same numbers multiple times on the same draw hoping for a greater share of the prize should he win.