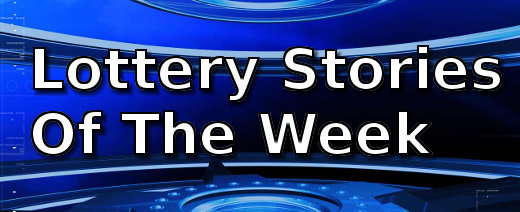 This week you can get to watch how a couple reacts to a ten million dollar win off an instant ticket. There's also the story of an Indiana man who won a huge $435.3 million Powerball jackpot.
A mail carrier was on the receiving end of a delivery for once – this one for a million dollars off an instant ticket. And in the UK a man who has chosen to remain unidentified posted a million pound win off an online lucky dip entry.
Poughkeepsie Couple Win $10 Million Instant Ticket Jackpot
Have you ever wondered what it would feel to be $10 million richer in an instant? Video shows the moment NY lottery representative Yolanda Vega about to award a $10 million dollar prize! Watch the happy moment.
West Sussex Man's Lucky Dip Wins £1,000,000
Winning a big lottery jackpot is not supposed to be easy; statistics say there's just 1 in several million chance of winning a big payout. However a mystery man who's only willing to be referred to as Mr. G has just made it look easy.
Mail Carrier Posts $1 Million Lottery Win
Mail carriers are used to making deliveries. One lucky mail carrier from Raleigh is on the receiving end for once. And the delivery is for a million dollars!
Anonymous Lafayette Man Wins $435.3 Million Jackpot
Ever wondered which state has been having a good run of lottery luck? Try Indiana. Watch the video to see people who have won hundreds of millions through the Powerball Lottery.