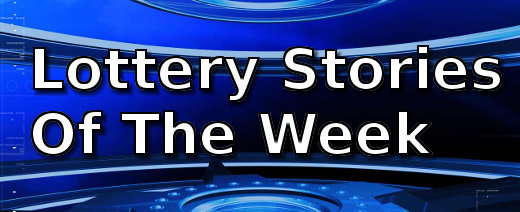 A mum from Dundee carried a million pound winning ticket in her bag for days before she even remembered to check. And in Canada, a retired trucker must have set a record of sorts when he won two significant lottery prizes in the space of one month.
Meanwhile, a young builder from Ayrshire was stunned to discover he had won the top prize of £300,000 on a scratchcard game.
Dundee Mum Bags A £1 Million Lottery Prize
A mum from Dundee had unknowingly carried a million pounds in her handbag for days. Shaheen Akhtar only remembered to check a ticket she had bought from The Newsagents at 125 Albert Street, Dundee when she spotted it in her bag. When she checked the  results on TV, she discovered she  was a millionaire.
Retired Trucker Wins Lotto Twice In A Month
When you hear the phrase "Some people have all the luck" they must be referring to Cliff Reynolds and there must not be many more like him. Reynolds has just managed to win the lottery twice in one month.

Young Builder Wins £300000 Lottery Scratchcard Top Prize
A visit to a National Lottery GameStore proved lucky for an Ayrshire construction worker. David Abercrombie won a £300,000 prize on a Lucky Lines scratch card.