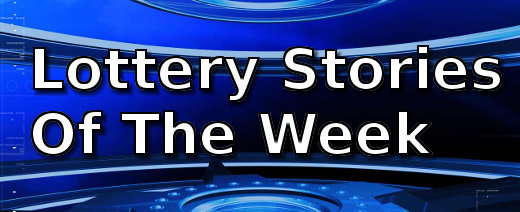 This week a lottery win saved a UK couple from having to sell their home and a retired couple form New Glasgow won $1.75 million to sweeten their sunset years.
A man claims his late wife, who passed a year ago, made him win the lottery. And a fuel delivery man won a $4 million instant ticket prize on a ticket he bought while on his delivery run.
Lottery Win Saves Couple From Having To Sell Their Home
A couple from Southend-on-the- sea, whose financial situation had been very desperate, have won a reversal of fortune from the lottery.
Lotto Winner Says Wife Likely Made Him Win
Herman Iyoupe always said he'd win the lottery and for a long time he never did. So before his wife died a year ago, she said when she's up there she'd make sure he won, so people won't laugh at him anymore.
Retired New Glasgow Couple Win $1.75 Million
Margaret and Gerald Stewart had played the lottery in various syndicates at their workplaces for about 40 years without winning anything more than $100. But they patiently continued playing even after they were both retired.
Truck Driver Wins $4 Million Instant Ticket Prize
A fuel delivery man just received a huge "bonus" while at work, and he's so happy he's finding it hard to fight back tears.