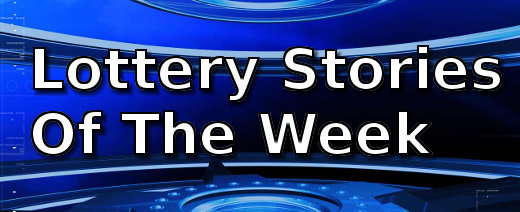 A lot of good and simple people won the lottery this week. There is a kind hairdresser who almost gave the winning ticket to a homeless man, and a hotel worker who just happened to buy lottery tickets while waiting for a bus.
A shop owner from Newry will keep his shop open over the holidays despite winning 1.7 million pounds, so his clients don't get disappointed, and a gas station clerk, who only plays the lottery occasionally, won a million dollar scratch-off ticket prize.
Gas Station Clerk Wins A Million Dollars
Jeff Fallang of East Helena does not play the lottery regularly.  However, he has played the Montana Millionaire game in the past.  This time he bought 6 tickets and hit the big one.  One of his tickets won the $1 million jackpot, when it was drawn from a total pool of just 135,000.   tickets.  The game which is only available between Nov.1 and Dec. 23 is on its eighth year and has sold out for the last three years.
Kind Hairdresser Bags A Million Dollar Jackpot
What goes around comes around.  A hairdresser from Los Angeles bought three California Lucky Life Scratchers tickets, then gave two of them to her mother and her brother.  When a homeless man asked for change, she almost gave away her last ticket, but decided not to at the last minute.
Newry Man Scoops £1.7 Million National Lottery Jackpot
A farm shop owner from Newry, County Down,decided to check his tickets on hearing that he decided to check his tickets.  To his pleasant surprise, one of those tickets won a £1.7 million jackpot.  He  realized that the Nov. 29th draw had made him a millionaire.  But just to be sure, he asked his brother to double-check the numbers, which turned out to be correct.
Hotel Worker Scratches His Way To Riches
Richard Carr from Doncaster had an itch to buy lottery tickets, so he bought   Merry Millionaire National Lottery scratchcard.  He actually bought the ticket while waiting for public transport at the The Pitstop, Harworth on 28th December.