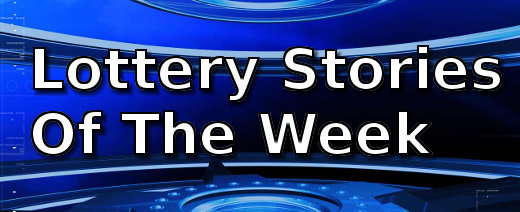 This week, two syndicates bagged significant wins as a group of pub owners and regulars shared a million pound win, and five workers in West Virginia share a million dollars they won on their very first attempt to play as a group.  In Canada, a winner says that, unlike most people, she just knew that she would one day win big – and a $15 million dollar jackpot is big!  A lucky Irishman earned more money on vacation than at work, when he scooped €500,000 from Euromillions.
A Florida man's dog may have set the record as the first canine to win a lottery jackpot when the ticket its owner bought for it won a $3 million prize.
Did A Dog Just Win The Lottery?
A Florida man had made it a yearly practice to buy three lottery tickets at Christmas which he places on family members' stockings; he apparently considers his dog part of the family because it had one of three stockings he filled.  Bill Kelly's pet is one lucky dog, because the $600,000,000 Gold Rush Scratch-Off game ticket in its stocking won $3 million.
Edmonton Woman Bags $15M Lotto Max Prize
Edmonton resident Mary Ann Estanislao believes that if you are meant to win it takes only one ticket to land a lottery jackpot; that is why she just buys one ticket per draw.  On the October 24 draw, she was proven right.
Man On Vacation Scoops €500,000 On Euromillions
A young man from Skibbereen, Co Cork only just went home to Ireland on vacation from working abroad.  The lucky Irishman now has more than being home to be happy about after buying two tickets for the Euromillions on a whim.
Jolly Boatman Pub Syndicate Wins A Million Pounds
Joining a syndicate increases a lottery player's chance at winning.  What makes it even more attractive is that every win makes a lot more people happy instead of just one.  A six-person syndicate composed of owners and regulars at The Jolly Boatman pub in Lewes Road in Newhaven are very happy about the £166,000 share each one gets from a million pound Euromillions win.
Five Women To Share a Million Dollar Jackpot
A group of five co-workers at the Kanawha Emergency Ambulance Authority from West Virginia are celebrating after their Megamillions ticket gave them a million dollar return on investment.  Each member of the group contributed $5 to buy 25 tickets, the winning ticket among them; it was just the first time they played together!