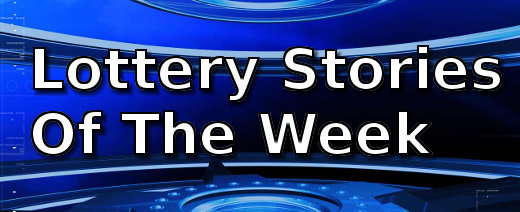 This week three couples won big money:  David and Kathleen long bag their second £1 million win in two years, Robert and Denise Scarr plan to retire after winning £6.3 million, and Richard and Angela Maxwell won a huge £53million EuroMillions prize.
A woman who won a significant lottery prize says all she wants is to buy a car that works, and a postal worker won $3 million from a $10 instant ticket.
Scunthorpe Couple Bag 2nd £1 Million Lotto Win In 2 Years
David and Kathleen Long of Scunthorpe are no strangers to the lottery winning circle; they won £1 million from the lottery in 2013.  After their win, David declared that one day it will be their turn again to win – it turns out that he was right.
Postal Worker Wins $3 Million Instant Ticket Prize
A Valhalla postal worker became an instant millionaire after she scratched off a $10 lotto ticket.  She won $3 million, which promptly caused her 15-year old son to ask for a BMW.
Brit Couple Bag £53 Million From EuroMillions
Richard and Angela Maxwell joined the list of big lottery winners after scooping a £53million EuroMillions  in Tuesday's draw.  They made it as the tenth biggest British winners in the history of the lottery.
Lottery Winner To Buy A Car That Works
Angie Raufeisen loved her work and her life in general, though she was so poor that she does not have a car.  Still she plays the lottery in the hope that one day it would help change her financial situation.
£6.3 Million Lotto Winners To Retire Early
Robert and Denise Scarr had been ordinary working class people.  He worked at a quarry and she at homewares store Dunelm Mill in Morecamb.  That remained true until the Lucky Dip ticket they bought from Morrisons supermarket managed to match all six numbers drawn in Saturday's draw.