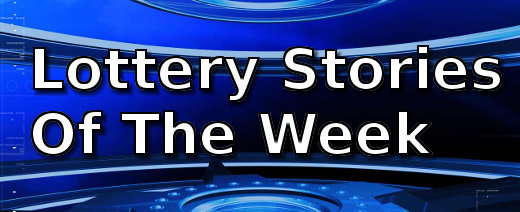 A couple from Blantyre are thrilled by a £186K win and another couple who won four million pounds have just decided to purchase a new home.  Another syndicate posts a win – this time 20 pharma workers from Cork who bag a €500000 prize.
A woman who received an instant lottery ticket as a gift won a million dollars.  That is the kind of news which would excite about 300 guests to a funeral in Thailand who received lottery tickets from the deceased person's daughter.
Anita Reid Bags £186K From Euromillions
A couple from Blantyre is celebrating a Euromillions win.  Anita Reid found out that she had matched five numbers and a lucky star.  A call to the lottery office confirmed that the ticket was indeed a winner.
Lotto Winners Splash On New Home
When Donna and David Hendry won £4 million back in January, their plan was to extend their home.  But they realized they needed really bigger digs and have bought a £300,000 five bedroom home less than half a mile away from where they currently live.
Cork Pharma Workers Bag €500000 Prize
A lottery playing syndicate composed of 20 pharmaceutical maintenance workers are in full celebration mode after posting a €500,000 win in the April 28 draw.
Lottery Ticket Given As A Gift Wins $1 Million
Edward Lambright thought a lottery ticket would make a nice early Easter present for his girlfriend.  So he bought her a $5 Cash Deluxe scratch-off ticket at the Hannaford on State Highway 28 in Oneonta.  It turns out he was right.
Guests At Funeral Receive Lottery Tickets
In Thailand it is customary for guests at funerals and marriage ceremonies to receive small gifts as a token of gratitude for their attendance.  The gifts usually take the form of key chains, reusable grocery bags, and herbal inhalers.