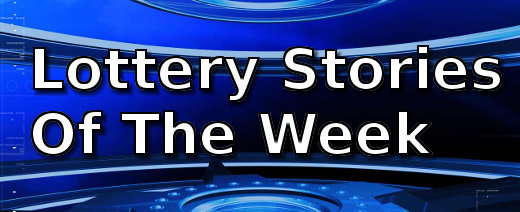 This week an offshore worker struck gold at the lottery winning £378,884.40 from the Euromillions, and a man who asked for help choosing instant tickets came back to give store staff $100 tips.
A Florida man needed just one ticket to win the $10 million to prize.  And in Thailand, a lottery ticket vendor won the top prize after she failed to sell the winning ticket.
Offshore Worker Wins Big Playing EuroMillions
Offshore worker Barry Howie started playing the lottery online 6 months ago, because it was the only way to play while deployed at work.  On Friday his efforts was rewarded by a £378,884.40 prize from EuroMillions.
Unsold Ticket Wins First Prize For Vendor
A lottery ticket vendor from Thailand named Somsri Toiam was worried; she did not know how to cover the cost of two ticket she failed to sell. Just before the draw someone offered to buy the unsold tickets at a discount – she refused because she did not want to sell the tickets at a loss.
Million Dollar Winner Gives Store Staff $100 Tips
When a man asked for help choosing an instant ticket from the Tiger Express 20 on Sea Island Parkway, the employees were only too glad to help.  The store staff were thrilled when the man came back moments later to verify a million dollar win.  The manager had to remind them there was only one winner and they needed to get back to work.
Hallandale Man Wins Instant $10 Million
When blessings are headed your way, nothing can stop it.  Bryan Goldstein of Hallandale beach was about to buy four Florida Cash tickets at $25 each, but changed his mind and bought just one.  That was all he needed to claim the top prize.