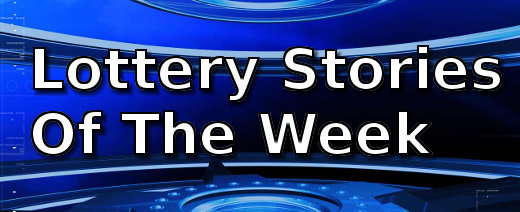 This week, a plumber wins a huge $136 million Powerball jackpot, and a lottery winner hands out free lotto tickets on the train where he used to work.
Two Canadian cops who land a $5 million Lotto 6/49 jackpot say nothing much will change.  In the US, a man wins a million dollar jackpot by going against his girlfriend's advice.
Man Buys Ticket Despite Girlfriend's Objection; Wins A Million
We have heard a few stories of people who won the lottery because they listened to the advice of their significant other.  A man from Michigan also won the lottery; but his story is a lot different.
Winning $136M Jackpot "Felt Like A Heart Attack"
How does it feel to win a nine figure sum from the lottery?  If you ask Anthony Perosi of Sunnyside in New York, "it feels like a heart attack."  He should know, he recently won $136 million in a New York Lottery Powerball draw.
Lottery Winner Hands Out Free Lottery Tickets On Train
Lucky passengers at the Port Sunlight Station were pleasantly surprised when they received free fare tickets and free lottery tickets.  The generous gesture came from a former rail guard from Wirral who won a £2.5m lottery prize back in 2004.
Lady Constables Win $5 Million Lotto Jackpot
Police constables from Hamilton, Tara Vallentgoed and Sarah MacGregor's job is to catch criminals.  After the May 30 draw of the 6/49 lottery however, the lottery playing syndicate of two 'nabbed' a big jackpot – all $5 million of it.