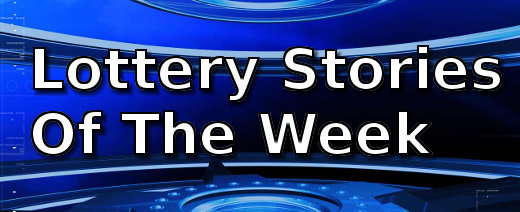 This week an Illinois healthcare worker won a million dollars from an instant ticket, and a Canadian woman also won also won a million of her own.  Trucker Steven Peloquin won an even bigger $153 million from the Mega Millions lottery.
Other stories of incredible luck include an Aussie Family who won a $50 million jackpot and a father and son who both won $100,000 playing the same lottery game.
Paul Veselack Wins $1 Million Instant Ticket Prize
A 53-year old healthcare worker from Libertyville has just won enough money to be free of financial worries for a long time.  Paul Veselack is the latest top prize winner of the Illinois Lottery's "$300,000,000 Cash Spectacular" scratch-off game.
Family Wins $50 Million Aussie Powerball Prize
A family has just claimed the huge $50 million Powerball jackpot in Western Australia.  This represents the biggest single Division 1 prize in the state's history.
Father And Son Both Win $100K From The Same Game
A father and son from Bristol must really be good with words – Cashwords that is.  The duo is the first father and son to win the $100,000 Cashword game just four months apart.
Trucker Bags $153 Million Mega Millions Prize
Steven Peloquin was an ordinary truck driver when he bought a Mega Millions ticket at a truck stop in Milton, Pennsylvania.  Now, however, he may need a truck to haul all his cash if he ever decides to withdraw it from the bank in one go.
Sheila Cleasby Wins A Million Dollars
Edmonton resident Sheila Cleasby's life changed after she checked her tickets last May.  She won a million dollars and was close to bursting with the need to scream it out to the world.  She managed to keep her cool, however, long enough for her husband to come home.