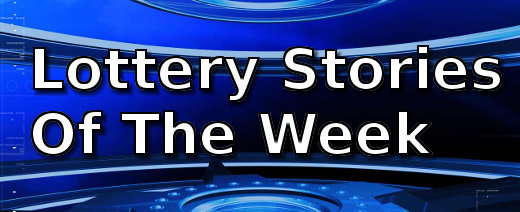 Notable lottery success stories this week include a woman who patiently waited for her dream jackpot to come, a man who won a new car in a second drawing promotion, and a couple who used $6 they won off a ticket to buy an instant ticket which gave them a bigger ($675,000) payout.
And a landscaper in Canada was shocked by a $50 million Lotto Max win.
Landscaper Wins $50 Million From Lotto Max
Like many other lottery players, Dino Salciccioli kept buying tickets for years hoping for the big win that he never expected would ever come.  But when it finally did, it took him five months to get over the shock and claim his prize.
Woman Bags A Million From Mega Millions
Another long time lottery player has had her patience rewarded.  Sara Hupp from the small town of Champion matched five numbers in the Mega Millions draw to win $1 million.
Man Wins New Car In Lottery's Second Chance Promotion
The Georgia Lottery gives players a second chance to win and the prize is a new car.  Jack Myers won a brand new 2015 Kia Optima EX in the Jackpot Series Second Chance Promotion.
Couple Win $675,000 Instant Ticket Bounty
When David and Megan Roache won just $6 on a lottery ticket, they decided to use the winnings to buy Set for Life instant tickets.  That will probably go down as the best financial decision they have ever made.