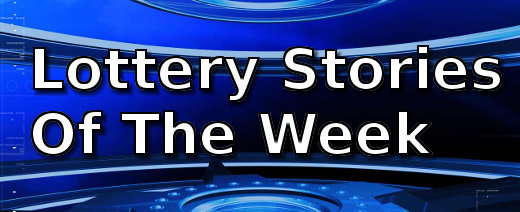 This week's most interesting stories of lottery luck include a man who sold himself a winning ticket, a Florida resident who let a fortune cookie lead him to real fortune and a man who was so inspired by the story of a winner he bought $30 instant tickets and won the top prize.
Meanwhile a lucky couple need to figure out how to spend the $10 million dollars they have just won!
Man Buys Lucky Ticket From Store Where He Works
The Country Corner Foodmart on N.C. 150 East in Lincolnton is thrilled to have sold a million dollar winning ticket.  What makes it more special is that the winner is one of its own employees.
Fortune Cookies Lead To Real Fortune
A man from Boca Raton believed in the numbers he saw printed on a fortune cookie so much that he used them on his Florida Lottery ticket.  The ticket won a $10 million jackpot in the Aug. 22 draw.
Man Wins $4 Million Instant Game Prize
The story about a recent $4 million winner inspired a man to start buying $30 dollar $100,000,000 Diamonds instant game tickets- something he did not do before.  Inspiration is a good description for it, because when he scratched one off, a "4Mil" top prize was revealed.
Lucky Couple Bag $10 Million Instant Ticket Prize
Many lottery players discuss what they will do with the money if they ever land the big one.  Now Dale Sumney and his wife Robin are going to learn to decide how to spend the millions they have just won.