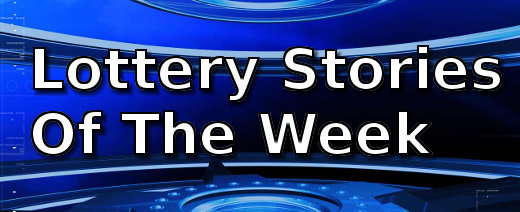 This week, the lottery came to the aid of a hardworking man through a million dollar win, and a third real estate agent from the same company wins a significant lottery jackpot.  A very young lad has become one of Ireland's biggest lottery winners, and a Canadian couple experienced symptoms of shock after they posted a huge $30 million win.
An enterprising man used a small lottery win to bait his next attempt at riches and lands a million dollar jackpot.
16 Year Old Lad Scoops £400000 From The National Lottery
At just sixteen Callum Fitzpatrick is not old enough to take a drink, yet he is old enough to play the lottery; in fact he has just scooped a big jackpot.  The Ballymartin lad is one of the youngest winners of the National Lottery in Northern Ireland.
Real Estate Agent Wins Lottery Jackpot
Are there such things as lucky jobs or lucky companies?  Many groups of people working for the same company have won significant jackpots by playing the lottery as a syndicate but it is rather hard to replicate the luck of the people working at South County real estate company Coldwell Banker Premier Group; three of their real estate agents have won jackpots in the last two years.
Edmonton Couple Stunned By $30 Million Win
People have different reactions to winning.  Some jump up and down, very few take a calm 'I knew I would win' attitude, and then there are some who go into a state of shock.  Apparently, many people go about their lives buying lottery tickets along the way while never really expecting to win anything significant.
Man Uses Winnings To Buy Lucky $1 Million Winner
In playing the lottery, it seems that luck smiles on those who keep playing.  At least that is true in the case of Erek Larson.
Lottery Rewards Man With Welcome Relief
A man who runs a very small woodworking shop receives welcome relief from financial stress via an instant lottery ticket win.  A Set For Life ticket Brendan O'Connell had purchased at Coleman's Food Centre in Mount Pearl turned up a big winner.  When he scratched the ticket at home, he discovered he had won the top prize of $1,000 a week for 25 years or $670,000 in a  single payment.