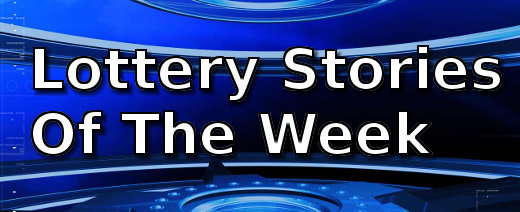 This week's incredible stories of luck include a lottery player became a firm believer in second chances after his 'losing ticket' gave him a $3.75 million jackpot and a Cash 5 lottery player won enough to purchase his own home.
A big $60 million Canadian lottery jackpot went to a group of 12 workers, while in the US a woman won an even larger $310.5 million jackpot – more than enough for the winner and her entire family to retire on.
Lucky Dozen To Share $60 Million Lotto Max Prize
When a $60 million went unclaimed for some time, people expected there would be only one lucky winner; they were wrong.  In reality a group of 12 co-workers won the huge jackpot, after having played together for eight years.
Man Wins $3.75M In 2nd Chance Draw
When Fresno resident Xuen Lee received an email from the Lottery, he immediately deleted it thinking it was just spam.  When he checked the  Lottery website, he was stunned to discover that a non-winning ticket he had entered in the  California  Lottery's 2nd chance drawing had won $3.75 million!
Cash 5 Winner To Buy His Own Home
While many lottery players spend a lot of time and effort trying to come up with lucky number combinations, Allen Smith won through a simple quick pick ticket.
$310.5 Million Lotto Winner And Family Retire
When lottery players hit big jackpots, many of them choose to retire and follow their passions in life.  But when Michigan native Julie Leach won a $310.5 million Powerball jackpot, she led her family in an exodus toward retirement.