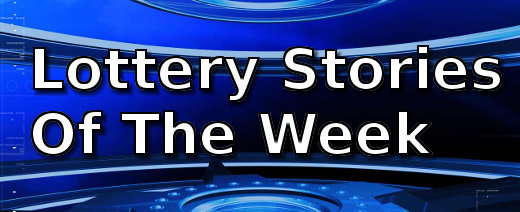 There are plenty of truly lucky people this week.  Foremost among these are two men who were reunited with winning tickets they have thrown in the trash, one of them through his own efforts and the other through the help of an honest storekeeper.  A Canadian couple would be checking their tickets more often after finding a million dollar winner in a pile of unchecked entries.
Then there is a man who attributes his $750,000 lottery win to "help" from his late wife.
Lottery Turns Saskatchewan Couple Into Millionaires
Kevin Mulatz and his wife Connie are lottery players who somehow manage to accumulate a lot of tickets before bothering to check the results.  That was the case when Connie and one of their daughters went to a pharmacy to check a bunch of tickets; but this time one turned out to be a big winner.
Man Recovers Winning Ticket From The Trash
When Russ Standish could not find his £30,000 winning ticket at home, he realized he must have put it in the trash bin at work.  By the time he got back to the office the binmen had emptied his bins, but left one bin bag behind.
Honest Storekeeper Reunites Man With Winning Ticket
When a store owner calls you up out of the blue and asks you to come over because of an emergency, what would you do?  A lottery player was in for a pleasant surprise when an incredibly honest shopkeeper took the time to reunite him with a ticket worth $2 million.
Lotto Player Says Wife Helped Him Win $750,000
People have attributed lottery wins to luck, blessings, lucky numbers, numbers that appear in their dreams, and even numbers found in fortune cookies.  But for San Francisco winner  Jason Lieu, it was through his wife's 'help' that he won a $750,000 jackpot.