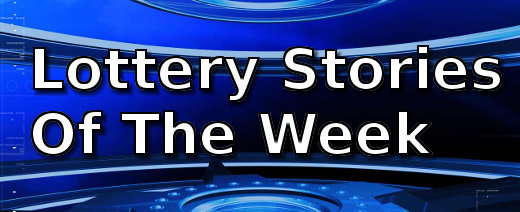 This weeks incredible stories of lottery luck include a man whose trip to a bagel store turned him into a millionaire, and a migrant man who got $7 million dollars worth of boost from the lottery towards that elusive American dream.
Elsewhere, a $10 instant ticket a woman received from her brother produced a million dollar winner and an Aussie family realized they were $30 million richer a full week after the draw!
Man Bought $7 Million Winner From Bagel Store
It's now official; construction company owner Rigoberto Mejia Mendoza is the latest winner of the Golden Ticket instant lotto game jackpot.
Family Takes A Week Before Realizing Ticket Is A $30M Winner
The Dianella family has just won a $30 million Oz Lottery prize, but they were completely unaware of the amount until the man was told they were multi-millionaires.
Gift Scratcher Ticket Reveals $1 Million Jackpot
For Christmas this year Chanthy Mouen's brother gave her a $10 Massachusetts Lottery scratch ticket.  The gift has expanded in value since then after revealing a $1 million jackpot prize.
Migrant Wins $7 Million Golden Ticket Jackpot
People come to the US to get a piece of the American dream.  Some, like Rigoberto Mejia Mendoza of Staten Island, have found a shortcut – playing the lottery.  He has been playing the game these past 12 years, starting from the time he can legally play.