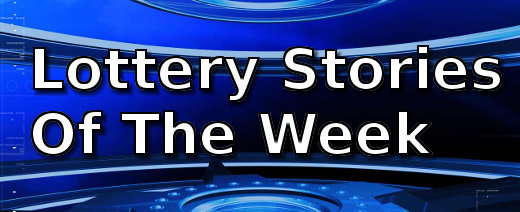 This week a cab driver has given his notice after winning a million pounds and a woman followed an urge to purchase an attractively colored ticket to the top prize.
A 25-strong syndicate of pie company workers will share a £300K bounty from Euromillions and  a woman from Idaho set a record of sorts by winning the lottery twice.
Cabbie Scoops £1 Million In Euromillions Raffle Draw
There is just something awfully wrong with a 73-year old man having to work as a cab driver just to make ends meet.  Now Kilbride pensioner and taxi driver Arthur Howard has the lottery to thank for getting him out of his financial rut.
Woman's Impulse Ticket Purchase Is Top Prize Winner
When Christine Collins of Stamford stopped by the Star Food Mart at Oxford Sunoco, she was attracted to the brightly colored Win For Life instant tickets that she bought three of them.  But on impulse, she decided to buy one more.
Workers Syndicate Share Piece Of £300K "Pie"
A syndicate composed of 25 workers at the Palethorpes Pie Factory in Market Drayton won £303,465.20 on the January 29th draw of the Euromillions Lottery.  Their ticket was one of twenty which were able to match five main  numbers and 1 lucky star to share a £123,232,395 jackpot when no ticket came up with a complete number and lucky stars match.
Idaho Woman Has Won The Lottery Twice!
Considering the odds of winning top lottery prizes, it is no wonder that many of us are still waiting for our lucky break.  But some people like Dawna McCallum of Cheney, Washington seems to be able to either will herself to win or read subtle hints.