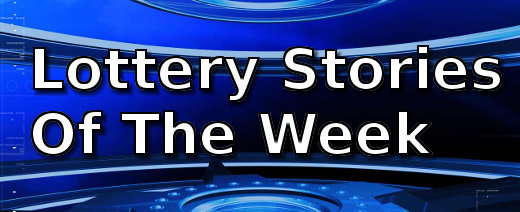 A Vietnam war veteran won the first Monopoly Millionaires' Club lottery game, and a very lucky person retrieved a winning ticket from the trash bin.  Hospital workers from the Calderdale Royal Hospital, Halifax 'made a killing' on their purchase of a Health Lottery ticket.
Just to prove that happiness lies in being able to do what you want, a lottery winner still plows snow off his neighborhood mostly for free.
£7 Million Lottery Winner Can't Stand Retirement
We have all heard the saying that money does not guarantee happiness.  Yet a lot of us play the lottery in the hopes of landing a big win, sure to put a smile on our faces.  But happiness is really about being able to do what we want to, as Ivan Westbury of Mapperly Plains can attest.
Winning Ticket Retrieved From Trash Bin
When Joseph Cobbs III heard that the store he bought tickets from had sold a winner, he had a hunch that he had hit the big time.  But when he called his fiancee Kendra Batts, she could not locate his ticket for the Nov. 9 draw of the Carolina Cash 5, so he headed home to find it.
Hospital Workers Post £100000 Health Lottery Win
When a syndicate of women working at the Calderdale Royal Hospital, Halifax go for lottery tickets, what do you think they will pick?  The Health Lottery of course.  The women play the Health Lottery in part because it benefits health charities not funded by the NHS.  It turns out that playing the lottery is also good for their health – their financial health in particular.
Vietnam Vet Wins First Monopoly Millionaires' Club Jackpot
It seems appropriate that a military veteran should win the first jackpot of the multi-state Monopoly Millionaires' Club lottery game.  Wayne O'Keefe, a Vietnam vet from Highland Lakes, won a $21 million jackpot on only the third draw of the new game.  O'Keefe had purchased his tickets from the Highland General Store on Highland Lakes Road in Vernon.