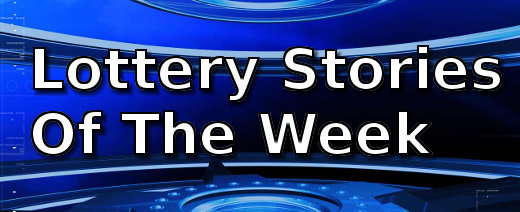 Among this week's stop stories is that an Indian beggar whose lottery success is a true-to-life rags to riches story.  Then there is the parking attendant who instantly retired after winning $7 million and a "demolition man" who was blown away by a $500,000 lottery jackpot.
In Canada an engineer (and his family) are set to live the good life after bagging a $60 million payout, and a syndicate of 7 painters in the UK are set to "paint the town red" after posting a £284,508.40 lotto win.
Parking Attendant Retires After Lottery Win
A parking garage attendant is headed for the easy life after posting a $7 million win on the Cash4Life game, all because he heeded a store clerk's advice to buy a ticket.
Toronto Engineer Wins $60 Million Playing Lotto Max
Most people wonder what it feels like to win a million dollars.  Maurice De Gennaro of Toronto won 60 times that so nerves immediately caused him to look for a safe place to stash his ticket.  He kept it first under the carpet and then under a lamp.
"Demolition Man" Wins Half A Million Dollars
A member of a demolition and concrete cutting group may have won a substantial lottery jackpot because they got a new project in San Bernardino.  Kevin Ward bought his lucky California Gold Rush ticket at the M&J Union while on a coffee stop.
Indian Beggar Hits Big Lottery Jackpot
In a true rags to riches story, a beggar in India has won 6.5 million rupees from the state-run Akshaya Lottery.
7 Paint Company Employees Win £284K
For seven years, seven workers from the Hanman Surface Technology Company played the lottery together.  Those two sevens must have been the lucky charm because they have landed a £284,508.40 jackpot in the Friday draw of Euromillions.  On this one happy occasion, they will be spraying champagne instead of the usual paint.