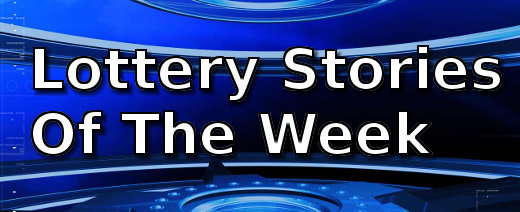 This week a family from Hamilton County posted an incredible $536M win on the MegaMillions lottery, a Canadian woman decided to retire after winning $20.9 million and a man from Oakland County scratched his way to a $4 million win!
Elsewhere in the world, a Welsh mum beat serious illness just days before winning a £61 million Euromillions Lottery jackpot  and a South African public servant won R87 million after fifteen years of playing over his wife's objections.
Woman Retires After Winning $20.9M Lotto Jackpot
An Edmonton woman, who immigrated from Poland in 1981 has just struck it rich – very rich.
Man Plays Lotto Over Wife's Objections And Wins Big
A South African public servant kept playing the lottery over his wife's objections.  After fifteen years of play, his persistence was finally rewarded.
Man Shocked By $4M Winning Instant Ticket
People have different reactions to winning big.  An Oakland County man who has asked to remain unidentified scratched his "$100,000,000 Diamonds" instant ticket at the gas station, and immediately went into shock.  He won a jackpot prize of $4 million!
Welsh Mum Posts Double Win
Sonia Davies has just had a monster stroke of luck!  Days after receiving an all-clear on her tumor, she discovered that a ticket she shares with family had won £61,102,442.90 from Euromillions.
$536M Mega Millions Jackpot Claimed
A family from Hamilton County have come forward as the winners of a $536 million Mega Millions jackpot.