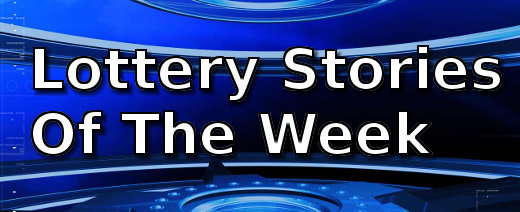 This week's stories of lottery success involves ordinary financially struggling people.  In the first case, an unemployed man's headache lead him to a $5 million payout.  Other stories include that of a thirsty school custodian who bought drinks and a winning lottery ticket at the same store and a parking lot attendant who won a million dollars playing Powerball.
Most interesting perhaps is the story of Dawn Jones who refuses to retire from two nursing jobs even after winning a $7 million lottery prize.
Parking Lot Attendant Wins $1 Million
This time luck visited a parking lot attendant from Wilmington.  Terry Wallington said he cried tears of joy on learning he had won a million dollars playing the Powerball lottery.
Thirsty School Custodian Posts Million Dollar Win
Michael Owenby got thirsty helping his friend shop for a car, so he went to the M&S Food on Patton Avenue in Asheville.  While at the store he decided to buy $5, $10, and $20 tickets and got extremely lucky.
Trenton Nurse Wins $1,000 A Day For Life
When Dawn Jones reported back to both of her nursing jobs, she got disbelieving stares from her workmates.  Apparently, it is quite surprising to see a $7 million winner back at work.
Headache Leads Man To $5 Million Lotto Win
We've heard different ways people were seemingly lead by a series of events to big lottery wins.  A trip to the grocers, buying food or drinks, dreams, lucky numbers are just some of them.  In Eric Rubenstein's case it was a splitting headache which lead him to riches.