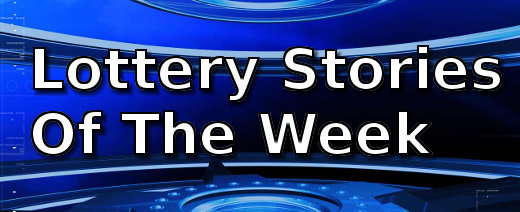 The Lottery gives a lot of chances to win life-changing amounts.  Some players, like C. W. Whitson win more than once, while others like Megamillions winner Ira Curry, are so lucky they win more than they can spend in several lifetimes .
There are also different ways to  win in the lottery.  One player used significant dates from his late mother's life to come up with a winning combination while another won a million dollars just for selling a jackpot winning ticket.
The lottery does not lack inspiring stories either, such as that of a 40 million dollar lottery winner who has decided to donate all of it to charity, just because he does not need the money.
Tom Crist Will Give Away Entire $40 Million Win
What does a man who really does not need anything do with a big lottery win?  While most will just say put it in the bank, or splurge big time, big Lotto Max winner Tom Crist plans to give away every cent.

Man Wins Second Lottery Jackpot
When C. W. Whitson of Spring Hill,won a million dollars playing the Tennessee Millionaire's Club instant game in March 2010, he thought he was lucky.  But just this week he claimed his second big jackpot from the Tennessee Lottery's Play It Again! game.  And this time the jackpot is double the amount of the first – $2 million.
Ticket Seller Earns $1 Million Bonus
Most people think that you have to buy a lottery ticket to have a chance to win a million dollars.  That may hold true most of the time, but in San Jose, California, all you have to do is sell a Mega Millions jackpot winning ticket.
Distillery Worker In High Spirits After Lottery Win
Guy Havey of Atchison may just have received a late inheritance from his late mother, a year after she passed.  He won a million dollars from the Powerball lottery using a number combination of his late mother's birthday and the date she died, which he had been placing a bet on since she passed.
Georgia Woman Wins Share Of $636M Jackpot
A Georgia woman named Ira Curry has been identified as one of two winners of a $636 million Mega Millions jackpot, which is the second largest Mega Millions jackpot ever.  The winning ticket was bought from a  newsstand in Buckhead, a financial centre of Atlanta about 16 kilometres from Stone Mountain.