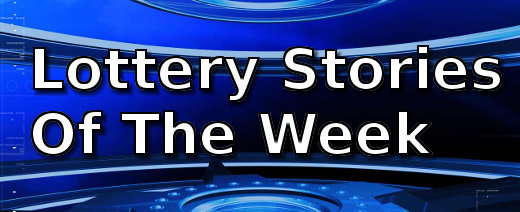 Interesting lottery stories this week include a Vietnamese man whose generosity led him to more wealth, a popsicle run that paid a cool jackpot, and a husband's hunch that paid off with a lottery win.
There's also a the story of a retired farmer who can now retire in comfort, and a man who finds a winning ticket gathering dust while cleaning his room.
Helpful Vietnamese Man Wins A Lottery Jackpot
Dung, a man in Hamlet 5 of Nhi Thanh Commune in Vietnam has always been generous.  So generous that when a neighbor asked for help selling several lottery tickets with the 'unlucky number' 855 514, he decided to buy them all.  That decision meant to help a neighbor landed him a lottery jackpot of VND8 billion, or an after tax amount of VND7.14 billion.
Popsicle Run Leads To Cool Lotto Win
Elizabeth Stevens had been playing the lottery regularly, but could barely afford the tickets of late since her husband Tom was diagnosed with lung cancer.  Tom needed a regular supply of popsicles to soothe his throat which often felt dry.  As she was in the  store to replenish their popsicle supply,  she felt an urge to buy tickets so she bought four.
Husband Leads Wife To Lotto Win
Sometimes it pays to be observant to trends and to follow your hunches.  A Sakatchewan woman's husband thought most lottery winners came from the east.  When his wife Tanya Jimmy went on a conference to Halifax, Nova Scotia, he asked her to buy a lottery ticket.
Man Finds Winning Lottery Ticket Gathering Dust
Everyone knows that keeping a clean room has many benefits.  A Georgia man discovered that finding a winning lottery ticket can be one of those benefits.
Retired Farmer Wins Big
A retired farmer named Robert Power won a third of the $735,000 jackpot prize of the Show Me Cash lottery game.   His quick pick ticket matched all five of the numbers drawn on Feb. 19.