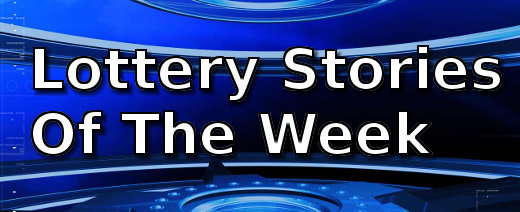 Here are the different ways the blessings of a lottery jackpot came to visit five lucky people.  You may want to try to:
a) Pull-over to avoid traffic and buy a lottery ticket to pass the time;
b) Use the numbers on a fortune cookie;
c)  Listen to the advice of your girlfriend to go and buy a lottery ticket;
d)  Buy a ticket from a rack corresponding to college uniform numbers; and
e)  Visit a relative in a different state and buy a lottery ticket while you are there.
Man Buys Ticket To Dodge Traffic, Wins Big
What is the best thing to do when you get stuck in heavy traffic?  Most people would be right to say, pull over and wait it out to save on gas and aggravation.  Long time lottery player Thomas Mainella went one step further; he pulled over at a store and bought six instant lottery tickets.
Fortune Cookie Numbers Lead To $2M
Can fortune cookies really lead to a fortune?  Emma Duvoll of New York thinks so.  She tried using numbers she found in a fortune cookie on a lottery ticket and won a $2 million Powerball prize.  A delighted Emma plans to invest most of the money, and use a bit to visit family in Switzerland.
Reluctant Lotto Player Wins Big
His girlfriend, who plays the lottery a lot, convinced a man from Chesterfield, Virginia to play the lottery.  The man obliges and buys a Mega Millions Ticket.  He watches the draw and when he fails to win the jackpot he sets his ticket aside.  But that's only half the story.
Woman Uses 'Lucky Number' To Win $2M
A woman from the western suburbs of Chicago won a $2 million instant lottery prize when she followed her hunch and picked an instant ticket from a bin marked '10′.  She considers the number lucky as it had adorned her old basketball and softball uniforms.
Visitor Wins Lottery In Houston
Texans are proud to to repeat an old PR campaign slogan that 'everything is bigger in Texas'.  An out-of-state visitor who won an instant lottery ticket prize, may be convinced that 'bigger'  includes chances of winning.  And to think that this was just her first visit to Texas.