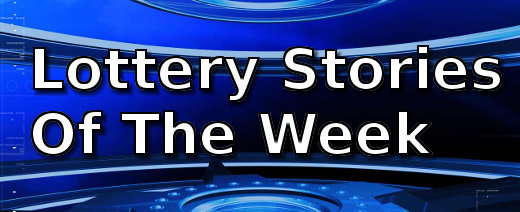 Speaking of luck – the Welsh have been very lucky of late posting an average of 10 x £20,000  prizes per month in the last 6 months, while a Canadian man managed to win a million dollar prize for the second time.  Not to be outdone are stories of a sister's gift of lottery tickets that gives a man a million dollar birthday gift,  and a woman's search for pizza leads which led to a pile of dough.
Finally a woman sold herself a winning lottery ticket – talk of getting things done right!
Wales Posts Sixty Wins In Six Months
Swansea seems to be earning a reputation as one of the luckiest places in the whole of the UK.  This comes after lottery officials revealed that no less than sixty people from South West Wales have won prizes of £20,000 each in just six months. On average, that is equivalent to 10 £20,000 winners per month.
Man Posts Second Lotto 6/49 Win
Robert McPhail of London, Ontario celebrated his second significant lotto 6/49 win after his scooped a $1 million in the March 19th draw. His first win had only been  a $571,157 jackpot he shared with seven others way back in 1992.
Gift Lotto Ticket Wins A Million
On his birthday John Spotswood received a mini-cheesecake and three lottery tickets from his sister.  It is common among their family to give lottery tickets for birthdays, so he finished the cheesecake but only scratched off the tickets next morning.
Pizza Search Leads To Pile Of Dough
Beverly Swartzmiller, of Sistersville seldom plays the lottery.  Yet when she went for a pizza and passed by ParMar 10, she took the time to park her car and buy five Powerball tickets with the power play option.
Store Owner Sells Herself Winning Ticket
Glinda Salgado bought a Megamillions ticket at the Elden Market & Deli, which her family owns, and promptly forgot about it.  Perhaps like most people, she would make an occasional bet but never really believed she would win.  So much so that when it was announced that a ticket which won a million dollars was sold at her store, she was excited but never thought it was her ticket.