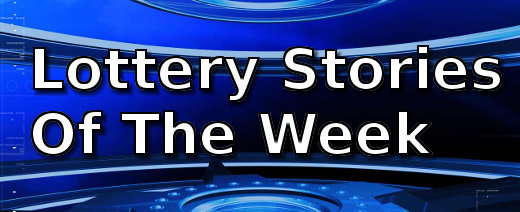 Two winners posted huge wins, with one in Maryland pocketing half of a $414 million jackpot and a single ticket in the UK snagging a £73 million jackpot.  A woman plays the lottery for ten years without winning anything significant till a QuikTrip purchase gave her fast cash.
Twins shared lottery wins twice and an occasional player manages to win a $2.2 million jackpot.
Marylander Wins Half Of $414 Million Jackpot
A lucky person from Maryland won half of a $414 million lottery jackpot.  The winner requested to remain anonymous, so the lottery did not release the person's name and did not publish any smiling winner's photo.
Occasional Player Wins $2.2 Million
A  Washington woman who only plays the lottery two or three times a year won a $2.2 million lotto jackpot from the Washington Lottery.  She only became aware she had won after her husband told her the good news on Easter evening.  And it was then she who had to calm her husband down.
Purchase At QuikTrip Earns Quick Cash
Kansas City woman Pat Roscher played the lottery using the same 3, 9, 13, 17, 21 and 29 number combination for ten years without winning anything.  It took a purchase at QuikTrip in Pleasant Valley to give her lots of quick money.
Single UK Ticket Wins £73m Euromillions Jackpot
A lucky lottery player from the UK managed to match the numbers 30, 42, 04, 31 and 38 and Lucky Star numbers  11 and 02 in a Euromillions draw.  Now the lucky ticket holder has just become £73 million richer.  The winner has leapfrogged to the 8th place in the National Lottery Rich List.
Twins Share Lottery Luck
Twins are said to share a lot of things together.  Some even claim twins develop their own language while they are very young.  For twins Pam Garretson and Penny Fitzpatrick, sharing lottery wins seem to be developing to be a habit.  Both are avid lottery players from Crab Orchard West Virginia.