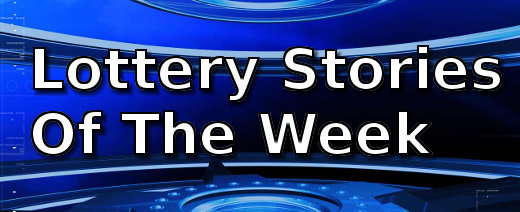 There have been quite a few big winners in the past week including a grandma who won a $50 million Lotto Max jackpot and a hospital orderly who bagged $20 million playing Mega Millions.  Thirteen players once again prove that groups increase your chances of winning by snagging £224,225 from a Euromillions syndicate.
Meanwhile a very lucky man just posted his fifth significant lotto win since 2010, and another man dreamt of bagging a lotto jackpot three weeks before it happened.
Faith Wins Lotto Five Times Since 2010
Retired railroad worker Jeremiah Faith has won $10, 002 on April 26 form a Match 4 ticket he had purchased at Kennewick Yoke's.  Some might say that is normal and the win may be just a little above average, before learning that it was Faith's fifth significant win since 2010!
Man Dreams Of Win Before It Happens
An engineer from Essex says he dreamt about winning the lottery only weeks before becoming a millionaire on Saturday (May 10).
Lucky Thirteen Scoop £224,225 On EuroMillions
A lottery syndicate composed of furniture makers thirteen in number may have proven that 13 is not so unlucky after all.  The workers from I and JL Brown Antiques just bagged a jackpot worth £224225 from the Euromillions Lottery.  The group from Hereford have only been playing the lottery as a syndicate for the past eighteen months.
Long Island Orderly Wins $20 Million Jackpot
A Long Island hospital orderly named Cameron Finney had his life changed after investing $4 in quick pick Mega Millions tickets.  Each dollar returned 5 million as one of the lines on the ticket won a $20 million jackpot.
Mother Of Two Wins $50M Lotto Max Jackpot
A 63-year old mother of two just had a Mother's Day weekend she will remember for the rest of her life.  Sophie Rizavas of North York won $50 million from the Lotto Max on the Friday just before Mother's Day.  This made the celebratory meal with her daughters such a special one.