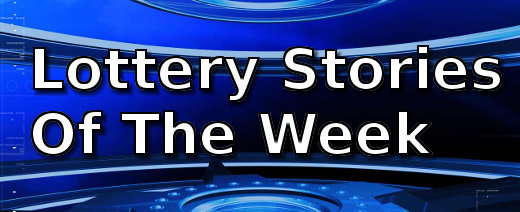 There are stories of incredible luck this week.  These include those of a man who wins a million dollars twice in a span of four months, a man who wins $5 million on a ticket he bought from his own store, and a woman who won big on a Friday the thirteenth draw.
An entire clan will share one woman's $20 million windfall, and a taxi driver who just knew he would win was proven right!
Endreson Family Shares $20.1 Million Jackpot
What is better than winning more than 20 million dollars?  For an elderly mother in New Jersey, it is sharing her winnings with her brothers and sisters – all sixteen of them.
Taxi Driver Just Knew He Would Win Big
While many lottery players keep buying tickets while never really believing they would win, Dorset taxi driver Malcolm Dennett was convinced that it was just a matter of time before he won big.  He even favored the Spar/Triangle Stores in Upton which sold him a ticket that won a £1,200 in the past; he believed it was a lucky store.
Man Wins $5 Million On Ticket Bought From His Own Store
An immigrant from Yemen found a shortcut to the American dream when he won a hefty lottery jackpot.  Mohamed Kassem won a $5 million bounty from a $20 "Million $$ Match" instant lottery ticket.  He bought the ticket from the Country Corner Market store which he owns.
Woman Posts $66M Friday The 13th Win
It wasn't long ago when Kelsey Zachow was juggling a job as a bartender and a medical assistant just to get by.  Even though money was tight, she had been 'investing' in five Mega Millions tickets every draw date for the past five years – four combinations she always used, and a lucky pick.
Robert Hamilton Wins 2nd $1 Million Prize In 4 Months!
Robert Hamilton posted a million dollar win from a scratcher ticket he bought at an Indianapolis convenience store last week.  While many people have won million dollar prizes, the recent win is Hamilton's second million dollar win – he won a similar amount just last April!  He has not only won twice, he achieved the feat in just a few months!