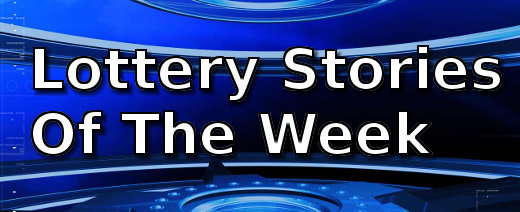 When luck hits lottery players, it sometimes comes in unexpected ways.  One man's habit of playing the lottery each week changed his life when he won a million pounds.  One woman won a huge jackpot on a Friday the Thirteenth, a day usually associated with bad luck.
One woman has inspired with her commitment of use most of her winnings to charity, vowing to keep only a fraction of her prize for herself
Lady Luck Visits Woman On Friday Thirteenth
Superstitions about Friday the thirteenth may have caused a woman who bought a Megamillions ticket on June 13th not to expect anything life-changing.  In fact she kept the ticket just in her purse eleven days after the draw date.  But had she known the ticket won a $66 million jackpot, she would not have been so careless where  she put it; she might even have put it in a vault.
£27 Million Winner To Keep Just £1 Million For Herself
It is always inspiring to hear of people who have won large sums of money.  What is even more inspiring is to hear the same big winners decide to do some serious philanthropy.  And it is no surprise that big winners who make large donations know how firsthand how it feels like to be poor.
East Farleigh Couple Win £1 Million On EuroMillions
Among the list of habits or routines for winning , Wayne Home would never have thought that simply purchasing lottery tickets each week is the one habit which would get him out of a financial rut.  But after a Euromillions ticket he bought at the Barming Post Office in Bull Orchard, Maidstone managed to snag a £1million raffle prize, his life has turned around 180 degrees.  Where he and his wife used to budget on a daily basis, they can now afford to live a life of leisure.