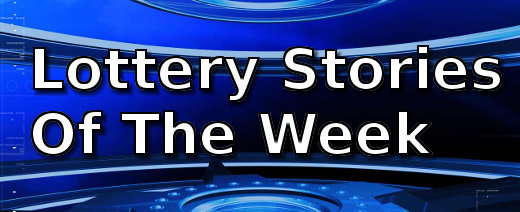 What excites us about the playing the lottery is the chance to come into sudden riches to get out of debt, to fulfill our dreams or just to prove our theories about lucky numbers hold water.  This week a Thai couple suddenly win a large jackpot just when they needed it most, a man is able to pursue his simple dream of farming chickens after a big lotto win, and a man manages to win a lotto jackpot using lucky numbers collected from fortune cookies!
Thai Couple Bag 26 Million Baht Prize
A Thai couple from Phuket won a 26 million baht prize from the lottery after accepting a ticket whose number closely matched that of their car registration.  The big prize provided welcome relief to the couple who had been running into financial difficulties lately; Sutin Nuanjan was laid off  from work two months ago and they had to make do with what his wife Puangkaew's salary as a teacher.
$3.3M Lottery Winner Still Farms Chickens
Life has never been easy for Jeff LaBar who had spent many years on the wrong side of the tracks, and even spent a few years in jail.  But his life turned for the better when he became a born again Christian, got married and started a chicken farm that he had always wanted.  Still money was always tight and he had come very close to losing his house.
Fortune Cookie Numbers Prove Very Lucky
There is no scientific basis for what people call luck, and what they deem unlucky.  There have been lottery winners who have won significant amounts on a Friday the thirteenth.  But there are more stories of people who have won big lottery jackpots by using numbers they consider 'lucky' despite the absence of scientific proof.  One such winner is a man from Olathe, who wants to remain anonymous.