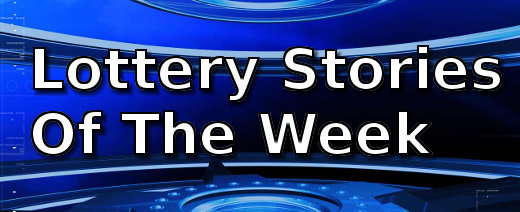 A self-employed man realized his dreams of a better life for his family through a $7.5 million lottery jackpot.  As in most weeks there are middle aged and retiree winners:  Rodney Hancock finally snagged a £1 million lottery prize after a lifetime of playing, and retiree Chris Bateson won a £100,000 prize sure to sweeten his sunset years.
This week there are two significant wins posted by young people: a syndicate of young employees won a €4.9 million prize and a young couple scooped a huge $50 million Lotto Max jackpot.
Lucky Thirteen Syndicate Win €4.9 Million Jackpot
We often hear of middle-aged people and retirees winning the lottery; there must be more of them playing the various lottery games.  And that is why it is refreshing to hear of a lottery playing syndicate composed of people who are younger than most winners posting a big win.
Self-Employed Man Wins $7.5 Million
Raymond Salada earned a living by operating his own service shop.  He fueled dreams of having a much better life by playing the lottery.  When Salada scratched his latest New York Lottery's Silver Spectacular game, his dreams of great fortune were suddenly realized.
Retirees Win £1 Million On The Euromilllions Draw
There are people start to set aside money for their retirement while there are still young.  And there are people like Rodney Hancock who 'invest' part of their income in lottery tickets even well after they have already retired.  While there is no guarantee lady luck will ever visit them in the form of a lottery jackpot, with a bit of perseverance some receive that pleasant surprise.
Orillia Couple Wins $50 Million Lotto Max Prize
Deanna Bergeron and fiance Jeff Bourret must have been really meant to win a big lottery jackpot.  First off the trip that led Deanna to the store where she bought Lotto Max tickets was just to replace an ice cream treat for Jeff.  Then Jeff only reminded her to also buy a Lotto Max ticket because of the huge jackpot.  And to top it off, she decided on her own to buy two quick pick entries instead of just one.
Bee Keeper Buzzing Over £100,000 Jackpot
Retiree Chris Bateson only started playing the Health Lottery after he became frustrated by the price hikes imposed by rival National Lottery.  As he had been playing the same six number combination all along, he just removed one number and starting playing the five-number Health Lottery.  It is a decision which has paid big dividends – £100,000 worth of them to be exact.