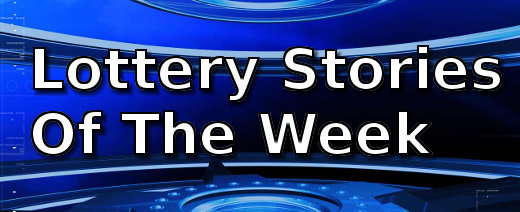 Interesting stories this week include news about the latest beneficiaries of the lottery's generosity – pets, and the incredible luck of a 21-year old woman who is now set for life after winning big.  There is also the inspiring story of a woman who was so moved by suffering of the victims of a super storm that she petitioned the lottery to donate a jackpot that wasn't won.
The dark side of winning shows itself as one man and one woman each file lawsuits seeking to share lottery jackpots won by former partners.
Scratchers Offered For Pet Adopters
Lotteries around the world usually operate to benefit good causes such as hospitals, education, and other forms of charity.  Now you can even add pets to the list of lottery beneficiaries.
21-Year Old Winner Set For Life
How would you feel if you can suddenly afford to retire at the age of just 21?  We can perhaps ask a Puerto Rico native, and New York resident named Jeanette Pizzaro.  She had just won $1,500 per week for life through a lottery scratch-off game.
Woman Petitions Euromillions To Donate To Typhoon Victims
Rachel Riddall, 43, was horrified at the scenes which she saw on television of extreme suffering in the Philippines in the wake of a devastating super typhoon.   She was so moved by what she saw that she set up a  website to petition the Euromillions Lottery to donate a £12 million jackpot which nobody won Wednesday to the stricken country.
Former Boyfriend Sues For Share Of Jackpot
In another case of dispute over lottery winnings, former partners Howard Browning and Lynn Anne Poirier have been to  an appeals court which in turn just asked the Florida Supreme Court for help in coming up with the proper ruling.
Ex-Girlfriend Sues Big Powerball Winner
Just last spring, people were envious of an immigrant from the Dominican Republic who won a huge $338 million Powerball jackpot.  There was even more praise for winner Pedro Quezada, who promised to pay for the his neighbors' rents.  Sadly, the dark side of sudden riches may have caught up with him as an ex-girlfriend is suing him for a share of the money.