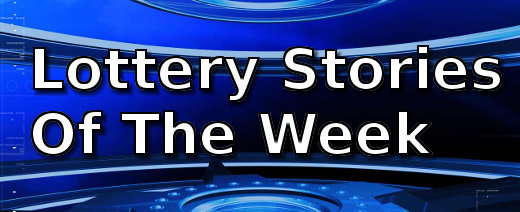 A woman who received a lottery ticket with a birthday card, found that she had actually received a $50,000 gift, and a man looking to win a lot of dough bought a winning Powerball ticket from a bakery.  Two different groups of workers prove that betting through syndicates improves winning chances by each bagging $1 million jackpots.
Inspired by a petition to give aid to the victims of a Philippine typhoon, the National Lottery's  Big Lottery Fund approved £5 million donation.
Woman Receives $50k 'Birthday Gift'A woman from Great Falls recently cashed an"Emerald Green 8′s" ticket for a $50,000 payout.  The woman says the winning ticket was included in a birthday card.
Powerball Ticket Sold At Bakery Wins A Lot Of Dough
When you need a lot of dough, where do you go  find it?  At a bakery apparently.  One lottery player has won a $130 million Powerball jackpot from a ticket purchased at the 117 Brighton Beach Bakery and Deli in Brooklyn.
Big Lottery Fund Donates £5 million Typhoon Victims
The Big Lottery Fund in the UK is donating £5 million to help areas in the Philippines devastated by typhoon Haiyan.  It stressed however that it wants its donations to be used for rebuilding the lives and livelihood of the victims, instead of just for immediate disaster relief.  It plans to course the money through various UK charities already working to provide assistance to the affected Philippine provinces.
Eight Carpenters Share A Million Dollars
Eight carpenters working for the West Mifflin Amusement Park have received early Christmas presents.  They will share a million dollar Powerball jackpot (about $750,000 after taxes) after the ticket they jointly held managed to match all five white numbers but not the red powerball.  They have requested to remain anonymous and have informed the park management they intend to continue working.
41 Workers Share $1 Million Jackpot
Sometimes it takes a syndicate to bag a big lottery prize.  To increase their chances of winning, forty-one workers from fabricating shop The Newcan Company banded together and bought 177 lottery tickets.  Their strategy appeared to have paid off big time, as they managed to win a second prize worth $1,000,000 from the Mega Millions Lottery.