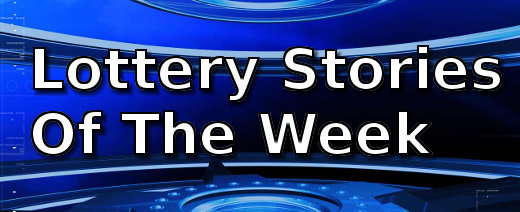 Be inspired by a man from Indiana who has just posted his third major lottery win, and contrast this with two huge  lottery jackpots which were allowed to expire without any claimants coming forward.
Feel good about a big powerball winner who makes good on her promise to help her old hometown, and join the outrage as a father and son are jailed for scamming a poor immigrant of a $1 million lottery ticket.
Fort Wayne Man Post Third Lottery Win
Roger Douglas of Fort Wayne, Indiana sure is lucky with numbers.  After posting wins of $250,000 in November 2001 and $25,000 in a holiday raffle way back in November 21, 2006, he is back in the winning circle.  Roger has just bagged a $1 million jackpot from the Million Dollar Holiday Scratch-off game of the Hoosier Lottery.  All that luck, when most of us are still dreaming of the first big win that  we may never see come to pass.
No Claimant For £12 Million EuroMillions Prize
An unfortunate lottery player missed the 180-day period for claiming a £12 million EuroMillions prize from a ticket bought in the Ladywood area of Birmingham, at 11pm on Wednesday 27 November, 2013.
$16 Million Florida Lottery Ticket Expires
Can one be so lucky and unlucky at the same time?  A lucky bettor bought a ticket that beat odds in excess of 1 in 175 million to  match the winning numbers of 2, 6, 19, 21, 27 and a Powerball number of 25 more than six months ago.  Unfortunately, the ticket which had been worth $16 million until just before the jackpot expired at 11:59 p.m. EST on Thursday (0459 GMT Friday), is now worthless.
Powerball Winner Pays For Maine School Repairs
The biggest Powerball Lottery winner ever has made good on a promise to help pay for repairs to her hometown's high school.  Gloria Mackenzie, who won a record $590 million Powerball jackpot in May this year, sent a check for $1 million to the town officials of East Millinocket, Maine.  Officials say she has committed to giving $800,000 more at the beginning of next year.  State funds will provide a further $600,000 for the project.
Deli Owner & Son Arrested On $1 Million Ticket Scam
An immigrant from Hempstead, who does not speak English bought a $10 "Unwrap The Cash" scratch-off New York Lottery ticket from the Peninsula Deli and Grocery on Thursday.  He then handed the ticket to store clerk and store owner's son Karim Jaghab, who scanned it and discovered it had won $1 million, then kept the ticket but paid only $1,000 to the man, saying that is all he won.