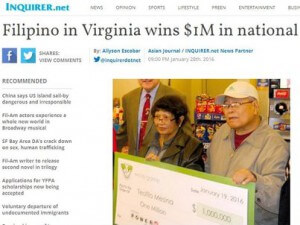 A Filipino man won a million dollar consolation prize in a powerball draw; and he was not even interested enough to watch the draw live.
It was only when he checked results later that Teofilo Mesina discovered he had become a millionaire.  The occasional lottery player had used a mixture of numbers he input along with some computer generated ones.
The retiree has wisely sought the help of a financial adviser.  He is not done playing the lottery though, and says he will win more money.