This Friday is a Superdraw on EuroMillions, which means a guaranteed jackpot of €100 Million.
Not only that, but it's guaranteed to be paid out. Which means even if nobody matches all the numbers, it will roll down to the next level – which could mean a far better chance of you winning a big prize.
Win EuroMillions Tickets Here
And to celebrate the big draw, You Play We Play, are running a free draw to win EuroMillions tickets!
You can enter the draw here.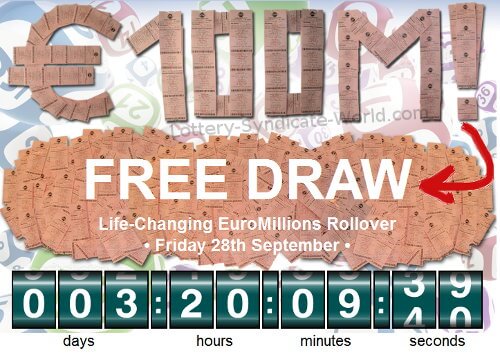 One lucky winner will get 100 lucky dip tickets for the big EuroMillions draw on Friday.
Make sure you get a ticket anyway though, as this is one draw you don't want to miss out on.
That roll down rule can turn a 2nd prize from being around €300,000 into a prize of €2 Million – just for matching 5 numbers and 1 lucky star instead of all 7 numbers.
Good luck for the big Friday draw.