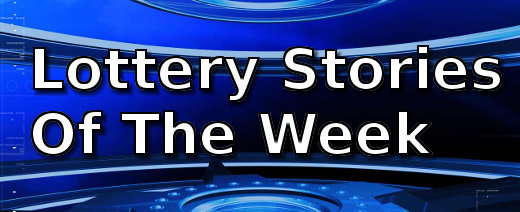 A retired man wins a jackpot sure to make his sunset years just a little easier.  A man wins after 26 years, proving that good thing really do come to those who wait.
Meanwhile a man who has taken a vow of poverty bags a huge Powerball prize, and a woman from Texas may have cracked the secret of playing the lottery – but she won't share it!
Patient Sheboygan Man Finally Wins
Sheboygan resident Dave Resnick has been faithfully buying lottery tickets every day for the last 26 years in the hope of landing the big one.  Despite not winning anything substantial for many years, he continued believing the day will come when lady luck will visit him.  And after such a long time, luck came by way of a Wisconsin Lottery Powerball ticket that paid a $1 million prize.
Avid Golfer Wins £154K Euromillions Prize
An avid golfer has hit it big, not in the golf course but in the Euromillions Lottery.  John Kingsman, a retired greengrocer and now an employee at Wholesales and Catering Supplies in Winchester managed to match five numbers drawn and one lucky star to win a £154,144.50 prize.  But it was already two days after the draw when he decided to check his ticket to find himself suddenly much richer.
Man Who Doesn't Need Money Wins Powerball Jackpot
There are many of us who keep playing the lottery, dreaming of the big win that may be in the next lottery ticket, and thinking of how we would enjoy our winnings.  And then there is a man who has taken a vow of poverty who suddenly finds himself a big Powerball winner.
Does Joan Ginther Have A System For Playing The Lottery?
Most lottery players dream of winning the big one, so they purchase tickets regularly to get a chance every draw.  Given that most lottery players lose money, most players would be interested in finding out ways to increase the odds of winning.  And a woman named Joan Ginther from Bishop, Texas may have found a way to do that.