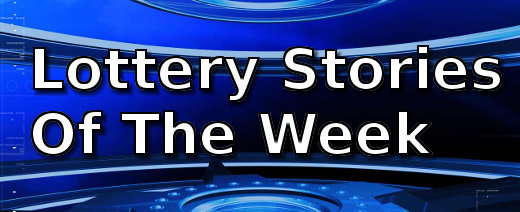 When most winners try to remain anonymous, one 'techie' grandmother has announced her win via facebook!  A lucky couple manages to recover a winning ticket from the trash, and Kentucky lottery error results in windfall for bettors as officials pay winners of extra draw.
News of trouble on the horizon included the possibility that DC Lottery will run out of scratch-off tickets before year-end, and threats of boycott over the National Lottery's decision to increase prices.
Techie Grandma Tells The World About Her Win Via Facebook
Trish Williams and her husband Keith have won a million in the Euromillions Lottery and all of her friends know about it.  While many winners try to keep their win secret, the techie granny who works as a school secretary announced the blessing she received for all the world to see via Facebook.  About a hundred friends have so far posted their congratulations on the lucky granny's page.

DC May Run Out Of Scratch-Offs Before The Year Ends
D.C. Lottery is in a bind.  Their supply of the most popular form of lottery, the scratch-off tickets, are disappearing  fast.

Price Increase Opponents Threaten Boycott Of National Lottery
There are threats to boycott the National Lottery when its price increases from £1 to £2 starting on the October 5 draw.  Accusations have come from diverse groups that the price increase is only meant to generate bigger profits for lottery operators Camelot.  One of the more concerned groups is that of retirees who say they could no longer afford the pricier tickets.  Opponents of the increase have hailed the Health Lottery's decision to maintain their £1 pricing.
Kentucky Lottery Error Results In Two Sets Of Winners
An error in the first drawing of the Kentucky Lottery's Pick 4 game has benefited bettors as officials decided to hold a second draw.
Couple Recover $1 Million Ticket From Trash
Joseph Zagami almost threw away the win of a lifetime, literally that is. He and his wife had bought lottery tickets at a supermarket,  put it in a bag and promptly forgot about it.  Somehow the bag with the lottery ticket ended up in the trash.