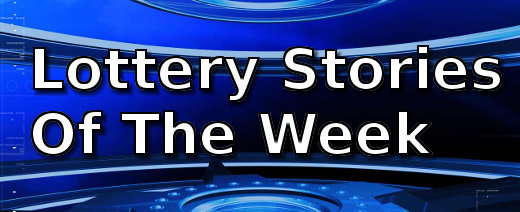 Top stories for last week include a former refugee who found the American dream via a lottery jackpot, a Yonkers man who finally wins a lottery jackpot after thirty years and 31 people who share a million pound jackpot.
There is also a man whose win prompted a long delayed marriage proposal and another whose hunch won him a $200,000 windfall.
Hunch Leads To $200,000 Win
David Wright had a feeling he needed to buy scratch-off tickets so he bought two.  His hunch paid off, so he is now $200,000 richer.
£6.6 Million Lottery Win Prompts Proposal
Graham Nield had wanted to ask long-time partner Amanda Vickers to marry him, but always lost his nerve at the last moment.  But after learning he had just won a £6.6 million jackpot, he finally mustered the courage to pop the question, and happily learn that Amanda had been patiently hoping to be asked for the last ten years.
Yonkers Man Wins $2.9M Jackpot After 30 Years
The odds of winning the lottery is so small that a man has to be extremely lucky to win a jackpot, even after having played the lottery for thirty years.  Such is the case when a 79 year old man named Iglesias won $2.9 million jackpot from the New York Lottery.
West Street Syndicate Scoops £1 Million Jackpot
The West Street Lottery Syndicate composed of  Berlino's Steak House staff and Berwick Rotary Club members have a lot to celebrate.  The 31 member EuroMillions syndicate have just won £1 million from Euromillions Millionaire Raffle.
Vietnamese-American Wins $3.25 Million
A Vietnamese refugee who left his home country as a penniless man in 1979 has won a $3.25 million dollar jackpot from the Lucky For Life scratch-off game of the California Lottery.