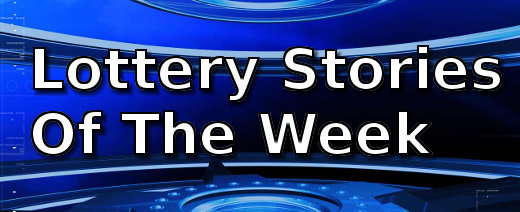 We had a jackpot winner beating gambling addiction, another buying the house next door to home the destitute and two monks who shared a 44 million Baht lottery jackpot.   To round things off comes the story of extreme luck and a winner whose jackpot came just in time.
Read on for the top lottery stories from last week.
Pattaya Monks' Faith Tested By 44 Million Baht Win
Buddhist monks in Thailand have come under fire lately after some of them had been photographed and videoed wearing expensive sunglasses, having luxury bags and electronic gadgets; there are claims some of them fly on private jets as well.  In the internet age such behavior are often shared till they earn widespread condemnation.
Lottery Winner Beats Gambling Addiction, Wins Back His Family
Back in 1992, Joseph T. Jones Jr. won the jackpot  in a Pennsylvania Wild Card Lotto and chose to be paid $993,000 annuity for the next 21 years.  He had just cashed the last check, but had not squandered most of the windfall he has received in past years.  And he could have blown all that money away really fast, if he had not beaten a serious sports betting addiction just before claiming his prize.
Lottery Winner Bill Ryan; A Good Neighbor
If St. Peter were to review a CV of Mr. Ryan at the gates of heaven, I am sure he would be ruled overqualified.  When Bill Ryan won $100,000 from the lottery, he just kept on doing what he has been doing all his life – helping people.  In fact the winnings have been used to purchase the house next door to house destitute people; a house he bought after the death of the previous occupant,  whom he had been helping for years.
Very Lucky Man Wins $5 Million; Then Wins $5500 More The Same Day
Bob Jenei, 72, of Strasburg has won lottery jackpots in the past totaling about $100,000; you can say that he's had his share of luck in lotteries where the odds of winning are counted in the millions to one.  Apparently, his run of luck is far from over.
Down On His Luck Worker Bags $1M Lottery Jackpot
For Jeff Vore, the million dollar lottery windfall could not have come at a better time.  He has just divorced and was behind on his bills.  So when luck finally smiled on him, the equipment operator was grateful most especially since he really needed money in a bad way.