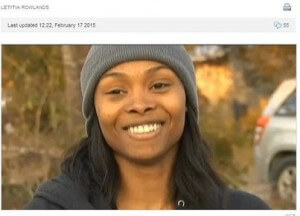 If you ask lottery players what keeps them playing, the answer will likely be to get a chance at a life-changing prize.  At least that's what struggling mum of four Marie Holmes thought when she bought Powerball tickets for a big rollover draw.
She was not disappointed in the draw where the top prize had risen to more than $500 million; her ticket turned out to be one of three  jackpot winners.  In a single instant she was transformed from dirt poor to incredibly rich; her share of the jackpot is $188 million.
And it does not seem like she would squander her blessings.  Her first donation will be to give 10% of her winnings to her church, as a sign of gratitude to God, without whose help she could not have won.  Then the rest will be for family, and she plans to consult with financial planners.
Read more in http://www.stuff.co.nz/life-style/life/66286739/struggling-mum-of-four-wins-251m-in-us-lottery