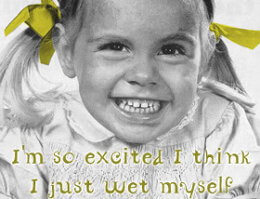 It may have some of the worst odds of winning the jackpot amongst any lottery game, but that doesn't stop the ticket frenzy when the jackpot gets really big.
Wednesday night's Powerball has now risen to a $425 Million pot.
Of course that also doesn't change the odds of 1-in-175 million to claim the jackpot.
By comparison, a typical 6 balls from 49 game would be 13 times easier to win. 26 times easier if you consider that Powerball tickets cost twice as much as most 6/49 games.
Somebody Has To Win It!
But as the Detroit News points out somebody has to win, right? Well, the chances of a rollover depend on how many tickets are sold (i.e. how many of the 175 million different combinations have been picked).
So it is possible that nobody will win and the jackpot will roll again. But as ticket sales rocket due to the extra media coverage of such a large jackpot, the likelihood that the prize will go increases.
If you choose to play, you can also maybe reassure yourself that a 2nd tier prize wouldn't be so bad. At odds of 1 in 5,153,632 for a $1 Million prize it's 34 times more likely to happen than the big jackpot after all.
Should You Play In a Group?
Playing in a group can obviously give a much better chance of winning, so long as you are happy to split the prize.
The Washington Post has some advice for playing in a group – to which I'd add, definitely put that agreement in writing. Just keeping the agreement verbal is really asking for trouble later.
If you can't find a group to join, you can always form your own by gathering together friends and family. Or work colleagues. Just set everything out clearly in writing before the draw takes place, and get everyone to sign agreement to it.
Alternatively you can join an online group if you can't find enough people locally – this Powerball syndicate for example gives you 20 times the chance of winning (and includes Mega Millions and more too for just $9).
The Big Winners..?
Powerball has a history of big winners – because of course it's so darn hard to win. Something that is no accident of course, as extremely tough odds cause more rollovers. And those big jackpot sell a lot more tickets.
The LA Times point out that there are other big winners besides the lucky few paraded at the lottery Press Conferences.
Because of course the State lotteries do pretty well out of ticket sales. They made $60.8 Billion in the last fiscal year alone. Despite doubling the price of Powerball tickets in that period.
But of course a good proportion of those funds do find their way back to US communities, in schools and education programs for example.
Just maybe don't think of it as "we're buying Powerball tickets to help the kids", as you're probably best considering it pure entertainment.
Then donate a few dollars directly to the good causes that you believe in.
How many tickets are you buying for Wednesday's draw? Just the one? Or have you got  a group together?