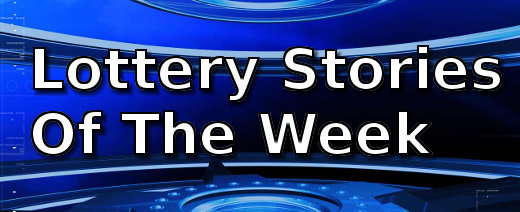 A charity volunteer has a lot more to give after winning $4.9 million from the lottery and a man who says positive thinking makes him win landed a million dollar win due to what he calls "gut feeling."
When Tammie Pickett's daughter felt unwell she headed to the store to buy some sweets and came away with an ever sweeter million pound lottery win.
Charity Volunteer Wins $4.9 Million 6/49 Lotto Jackpot
A man from Cranbrook volunteered a couple of hours manning a Christmas Kettle for the Salvation Army at the Canadian Tire outlet.  After his shift, he went to the mall and bought a Lotto 6/49 ticket and promptly forgot about it, but not before jokingly telling the clerk that he may make a donation there. Douglas Lowes, who works at a mine in Sparwood, uses his spare time to volunteer for charity work.

Gut Feeling Leads Man To Million Dollar Lotto Win
Benny Bowles says positive thinking helps him win.  But when he visited a Gastonia Quik Trip store to buy lottery tickets it was not positive thinking which helped him but what he calls "gut feeling."

Shopping For Sweets Leads To £1 Million Win
All Tammie Pickett wanted from the store were some sweets to give to her daughter who was ill.  But while she was there she was drawn to Monopoly Millionaire scratch cards, so she bought two of them.  That made all the difference.