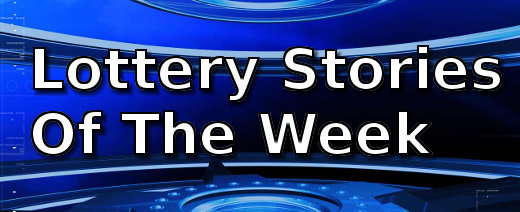 Interesting lottery winners this week include an Oregon man who rediscovered a million dollar winning ticket after almost a year and a woman who won a million dollar Lotto Max prize.
In Minnesota, newlywed Delane Emery won a million dollars off a ticket his parents gave out as a Christmas gift.
Marilyn Boylan Bags $1-Million Lotto Max prize
Marilyn Boylan had always believed that one day she will win a big lottery jackpot, and she told her children just that.  So when she saw her numbers in the Jan. 06 Lotto Max draw, she was not surprised.  She just called up her daughter Tracy and told her they would be claiming the prize together.

Oregon Man Needed Twice The Luck To Collect Lotto Prize
Like many lottery players, Joemel Panisa of Oregon tends to buy lottery tickets and then forget about them.  When he bought a Mega Millions ticket on Jan. 13, 2016, lady luck smiled and he was too busy to notice. It literally took a snowstorm to show him his fortune.

Minnesota Newlywed Wins $1 Million
When people get married they dream of starting whole new and beautiful life with their chosen partner. A gift from his parents made a happy new life easier for Delane Emery of Wisconsin and his wife.