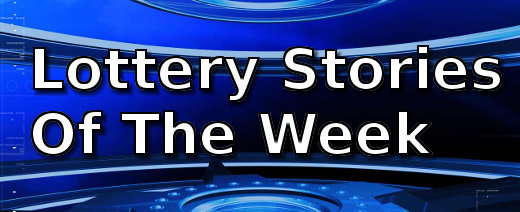 This week, a very lucky man won a $250,000 lottery prize shortly after he and his fiancee moved to Connecticut and another man claims he won a $5 million 6/49 prize after using numbers his sister gave him through a dream.
When Mark Lachance's 35 years of lotto play finally paid dividends, he decided to share the $25 million prize with his siblings.
Man Wins Lotto Prize Shortly After Moving
At just 25, Chandler Wiegard and his fiancee have just moved to Connecticut but they already have a 250,000 reasons for loving the state.
Late Sister Gave Man Winning Lotto Numbers
Many of us lottery players are still dreaming of winning a big jackpot. That's fine because dreams are free. But Bahadur Sultani and his mother, Aghdas Mehdizadeh are different. They are not just dreamers anymore after bagging a $5 million prize from the 6/49 lotto. But what is more remarkable is that the number combination that they used to win came to him in dream.

Man Will Share $25-million Lottery Win With Siblings
Almost 35 years of taking chances playing the lottery finally paid off for Gatineau resident Marc Lachance.  He won a staggering $25 million 6/49 Lotto prize.