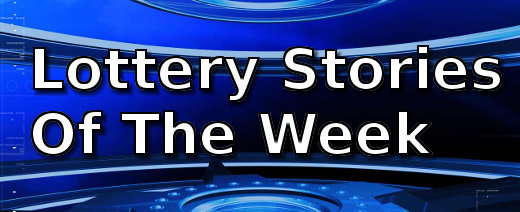 This week a florist's life suddenly turned rosy after a £247,463 lottery prize and four members of the Atchison family impulsively played the lottery together to win a million dollar prize.
In the UK, a bar manager who does not drink very much celebrated a million pound win with a glass of water and a student in the US managed to wipe away all of his debts with a $300,000 instant ticket win.
Florists Bag £247,463 Lottery Prize
A florist has won almost a quarter million pounds in the  lottery. Con Smith says this is the latest in a series of blessings his family has received recently.
Atchison Family Takes Home $1 Million Lottery Prize
Four people impulsively formed a lottery syndicate of sorts (what is a lottery syndicate?). Now they walk away with a million dollar Powerball second prize.
Bar Manager Celebrates £1M Win With Glass Of Water
A bar manager, who says he isn't much of a drinker, celebrated a EuroMillions Mega Week draw win with a glass of water. Kevin Piper had won £1 million on UK Millionaire Maker and chose the cash option instead of a Hawaiian Adventure package for another £93,000! He later popped a bottle of champagne as he received his cheque at Ramside Hall in Durham.

Scratch Off Ticket Makes Man Debt-Free In An Instant
Christopher Gerasimopoulos is a person who knows how it is to live with all kinds of debts. He's had car loans, student loans and other debts to pay.But after buying a scratch off lottery ticket on impulse, and the kind of ticket he does not even normally buy, he's now debt free.