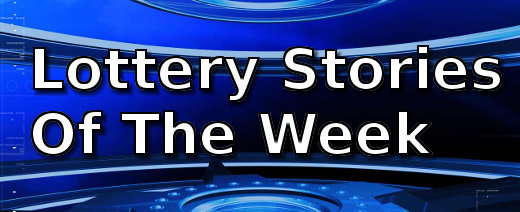 Patience was key to lottery fortunes this week as a lady driver finally wins $2.5 million, a man bags a £1m prize he initially thought was just a hoax, and another man wins $7 million from Lotto 6/49 after almost twenty years of play.
A very patient man claims his prize just three days before the ticket was set to expire, and a man was led to a $4 million lottery win by a friend who had also won a big jackpot.
Man Thought £1m Lottery Win Was A Hoax
Many winners wait a long time before landing the big one that when lady luck finally comes calling, they find it hard to believe.   Mike Fiske is one of those winners.
Friend Leads Man To $4 Million Jackpot
Some friends play the lottery together.  Some share lottery winnings with close friends.  But for a lumber yard supervisor from Rutherfordton, a friend sort of  'led' him to a big jackpot.

Va. Powerball Winner Makes Last Minute Claim
Most big lottery winners are get so excited they want to get their hands on their fortunes right away.  There are some who wait a few days, to get used to the fact that their financial fortunes have taken a leap forward before claiming their prize.  Very few people have the patience to wait months before making their claim.
Anthony Barry Wins $7 Million From Lotto 6/49
After playing the same number combination on the Lotto 6/49 for nearly twenty years, Anthony Barry had almost lost hope that he would ever win something substantial.  But he continued playing anyway, till lady luck decided it was time to reward his patience.

Lady Driver Wins A $2.5 Million Jackpot
A Virginia woman was so overjoyed when one of her tickets finally landed a big prize that she came running while sharing the good news with her daughter. Teresa Showman had scratched off her casino cash ticket, without really expecting anything significant; but then she turned up a ticket which won for her a $2.5 million jackpot.